I am really excited to announce that Washington State has invited our librarians to attend an incredible webinar series they are hosting called Ref22.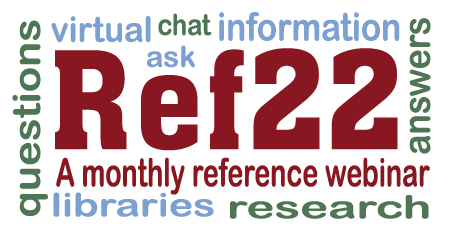 On September 14th from 2-3 PT (that is 5-6pm ET), they are presenting "When Teens Attack!: Tips for dealing with 12 year olds and other difficult customers on chat reference." Jen Robinson of The Seattle Public Library will attempt to explain the reasons why teens (and tweens) are the way they are, and present some clever ways to best help the under-18 set via online chat.
Virtual and physical reference librarians and any library staff that regularly serve teens will find this session of interest.
There is no advanced registration.  For more information and login information, go to:  http://www.sos.wa.gov/library/libraries/projects/askwa/Ref22.aspx
I hope you will take advantage of this great offer!