Confused about Texting in Ask a Librarian? Register today for a Texting Webinar:
Monday, October 15, 10-11 am ET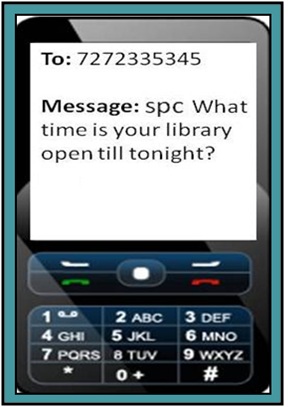 Space is still available in these Ask a Librarian Texting webinars, which offer staff a step-by-step reminder of how texting works in Ask a Librarian. Find out exactly what your patrons or students need to do in order to ask a question via text for your library, and learn how Ask a Librarian staff answer those text questions in the Ask a Librarian software.