The Quality Assurance Workgroup is happy to award the following transcripts for the February 2012 Exemplary Reference Awards. Transcripts were awarded in three categories: Best Brief Chat, Best Detailed Chat, and Best Teaching Chat.
The three winning transcripts can be read at: http://info.askalibrarian.org/toolbox/february-2012-exemplary-reference-awards-transcripts/ 
Show your statewide colleagues that you value the customer service they provide to your patrons and students with a nomination. You can nominate yourself or your co-workers sessions in the Ask a Librarian Toolbox at: http://info.askalibrarian.org/toolbox/exemplaryreference/nominatetranscript/  or when closing a live chat session.
A huge thanks to everyone for all their hard work on Ask a Librarian – without each of you, Ask a Librarian would not be a success.
Brief Exemplary Chat: Bianca Rodriguez, Valencia College Library
Bianca helped a student with deciding if the journal was scholarly. She very quickly referred the student to a help screen in Proquest to give further explanation of journals. Finally, all in the same fast help chat, Bianca directed the student to the Purdue Owl website for help with research paper composition.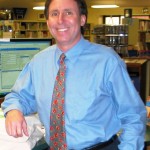 Detailed Exemplary Chat: James Paul, Miami Dade Public Library  
James showed a patron how to find the Florida Statutes online and helped her with some search phrases to find the information she needed. (Excellent job navigating the Florida Statutes!)
Teaching Exemplary Chat: John Meirose,  Orange County Library System 
Patron began the session frustrated and defeated until John M stepped in with expert advice and a soothing confident manner. John was able to guide Charmain through database searches and aide in finding different keywords to use to better match what was needed. By the end the patron not only had a few good leads but clearly, by the frequent use of exclamation points, felt energized for continuing the research on her own.
Congratulations to our winners!
Each month we receive numerous nominations for fantastic reference. Here are the other nominees:
Brief Chat:
Gary Parsons, FAU
Kaya vB, USF St. Petersburg
Carla C, Miami Dade College
Juan L, Ana G. Mendez University
Jonathan D, Maitland Library
Sharon W, Jacksonville PL
Janice B, Lee County
Amanda S, Everglades University
Susan S, Hodges University
Michelle H, Pasco County Library System
Mindy R, Palm Beach County
Erin C, Manatee County
Amy-Jane M, Lee County –
Andrew B, Bartow Public
Guy A, Jacksonville PL
Laura C, Lee County
Greg S, NOVA
Bronwyn, Ask A Librarian Staff
Diana R, AAL Staff
Tracey, SCF
Detailed Chat:
Ingrid, Pasco Hernando CC
Diana M, Santa Fe College
Mike S, Jacksonville PL
Susan S, Hodges University
Anne R, Monroe County
Michelle H, Pasco County Library System
Jonathan D, Maitland Library
Richard L, NOVA
Laura C, Lee County –
Kirsty, SCF
Nora Q, NSU ASL
Teaching Chat:
Kaya vB, USF St. Petersburg
Ingrid, Pasco Hernando CC
Diana M, Santa Fe College
Jaime G, Ask a Librarian Staff
Richard R, Martin County
Jerry F, Hodges University
Susan S, Hodges University
Katherine K, Tampa Hillsborough
Sandra C, Tampa Hillsborough Public Library
Kira S, Ask A Librarian Staff
Dani, PBCLS
Riva W, Hodges University