The Quality Assurance Workgroup is happy to award the following transcripts for the April 2012 Exemplary Reference Awards. Transcripts were awarded in three categories: Best Brief Chat, Best Detailed Chat, and Best Teaching Chat.
The three winning transcripts can be read at: http://info.askalibrarian.org/toolbox/april-2012-exemplary-reference-awards-transcripts/
Show your statewide colleagues that you value the customer service they provide to your patrons and students with a nomination. You can nominate yourself or your co-workers sessions in the Ask a Librarian Toolbox at: http://info.askalibrarian.org/toolbox/exemplaryreference/nominatetranscript/ or when closing a live chat session.
A huge thanks to everyone for all their hard work on Ask a Librarian – without each of you, Ask a Librarian would not be a success.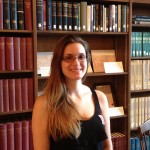 Brief Exemplary Chat: Bronwyn Main, AAL Staff

Bronwyn efficiently helps a fifth grader with three questions in a short space of time.  She uses both a library database (Books & Authors) for book recommendations and the online catalog for research.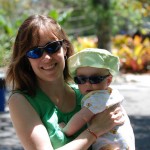 Detailed Exemplary Chat: Kimberly Reycraft, Florida Gulf Coast University 
Kimberly expertly led the patron to books on childbirth history and then explained how to search databases for full-text articles.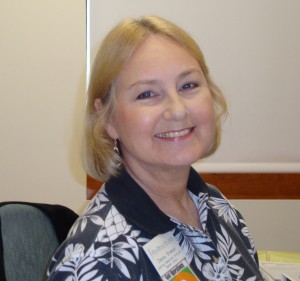 Teaching Exemplary Chat: Debora Stewart, Palm Beach Atlantic University
Deborah S. did a full teaching session with a patron who needed help in using college databases. She recommended which databases to use and helped guide the grateful student in formulating search strategy that worked which is critical in learning how to do research.
Congratulations to our winners!
Each month we receive numerous nominations for fantastic reference. Here are the other nominees:
Brief Chat:
Sarah H, FIU
Alys J,  NOVA
Alyse E,  FAU
Jonathan D, Maitland Library
Diana R, Ask a Librarian Staff
Richard L,  NOVA
Jaime G., Ask a Librarian Staff
Pat B., SPC
Detailed Chat:
Gary Parsons, FAU
Elaine S,  Indian River State College
Vanja A, Goldstein FSU
Mindy R, Palm Beach County
Greg S, NOVA
Sara G, Everglades University
Hal H, Sarasota County
Alyse E,  FAU
Bronwyn M,  Ask a Librarian Staff
Jaime G,   Ask a Librarian Staff
Ellen,  Miami Dade Public Library System
Peter,  St Johns County
Guy A,  Jacksonville PL
Susan S, Hodges University –
Kira, Ask a Librarian Staff
Margeaux J, UF
Sharon R., Orange County
Cat S, FSU
Emilie B, Tampa Hillsborough
Mindy R,  Palm Beach County
Alyse E., FAU
Teaching Chat:
Amanda S,  Everglades University
Carlos F,  Miami Dade College
Alyse E,  FAU
Susan S,  Hodges University
Ingrid,  Pasco Hernando CC
Chad M,  St Petersburg College
Rachel M,  UCF
Margeaux J,  UF
Renee,  Ask A Librarian Staff
Theresa S. , SCF
Emilie B.,  Tampa Hillsborough
Deborah M,  State Library of Florida in Tallahassee
Greg S.,  Nova
Sara G., Everglades
Jaimie G.,  AAL Staff
Ellen, MDPLS