The Quality Assurance Workgroup is happy to award the following transcripts for the July 2012 Exemplary Reference Awards. Transcripts were awarded in three categories: Best Brief Chat, Best Detailed Chat, and Best Teaching Chat.
Brief Exemplary Chat:  Marni Chidsey, Northwest Florida State College
Marni helped a student find peer-reviewed articles on personality testing through her college library's website. Good explanations and rapport.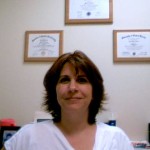 Detailed Exemplary Chat: Elena Soltau, Nova Southeastern University 
Elena went out of her way to assist a patron, who was having issues with her Overdrive account. The patron had received an email from her home library but she didn't feel She provided a support email address as well as specific wording to facilitate help from Overdrive support. Then she called the patron's library and got the name and phone number of someone from that facility who could fix the problem. Elaine was persistence and caring and the patron was very appreciative.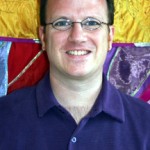 Teaching Chat: Tiger Swan, Florida Agricultural and Mechanical University
Tiger gave step by step directions to a student at Tiger's library on finding professional journal articles from home. He gave detailed explanations and ideas for search strategy for going directly to the required journals.
The three winning transcripts can be read at: http://info.askalibrarian.org/toolbox/july-2012-exemplary-reference-awards-transcripts/
Each month we receive numerous nominations for fantastic reference. Here are the other nominees.
Brief Chat:
Gary Parsons, FAU
Richard L, NOVA
Trisha P, NOVA
Diana R, Ask a Librarian Staff
Jaime G, Ask a Librarian Staff
Carlos F, Miami Dade College
Susan W, FIU
Mike S, Jacksonville PL
Richard R, Martin County
Allison D, FAU
Cat S, FSU Libraries
Margeaux J, UF
Caroline Q, Seminole County Library System
Pammy H, Osceola Library
Elizabeth C, West Florida Public Library
Detailed Chat:
Gary Parsons, FAU
Jaime G, AAL Staff
Jonathan D, Maitland Library
Carlos F, Miami Dade College
Michelle D, FSU Libraries
Sarah B, FSU Libraries
Shaundra L, FSU Libraries –
Richard L, NOVA
Margeaux J, UF
Pammy H, Osceola Library System
Julio G, Miami Dade Public Library
Teaching Chat:
Gary Parsons, FAU
Gloria Colvin, Florida State University
Kira S, AAL Intern
Ingrid, Pasco Hernando CC
Susan S, Hodges University
Tiger S, FAMU – Tiger S
Michelle D, FSU Libraries
Jade S, Goldstein FSU
Jerry F, Hodges University
Trisha P, NOVA
Margeaux J, UF
Kristy, FAU
Wendy D, Gulf Coast SC
Laura B, State Library
Nominate: Show your statewide colleagues that you value the customer service they provide to your patrons and students with a nomination. You can nominate yourself or your co-workers sessions in the Ask a Librarian Toolbox at: http://info.askalibrarian.org/toolbox/exemplaryreference/nominatetranscript/ or when closing a live chat session.
THANK YOU!
A huge thanks to everyone for all their hard work on Ask a Librarian – without each of you, Ask a Librarian would not be a success.