The Quality Assurance Workgroup is happy to award the following transcripts for the December 2012 Exemplary Reference Awards. Transcripts were awarded in three categories: Best Brief Chat, Best Detailed Chat, and Best Teaching Chat.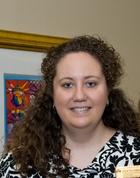 Brief Exemplary Chat: Jamie Goldman, Ask A Librarian Intern

Jaime quickly found several credible websites for a student seeking information related to immigration. Very efficient, enthusiastic and helpful!
Detailed Exemplary Chat: Theresa Smith, State College of Florida
The Patron says it all… but Theresa happens to have a degree in History…
[08:41:34] Patron: No I could not ask for more. I am so excited to have found this service. What a great job, i love history and of course reading. Just know that I really appreciate your knowledge and help with my little project! I will contact my local branch to renew my card and receive a pin, i definitely need to spend more "FUN" time in the library.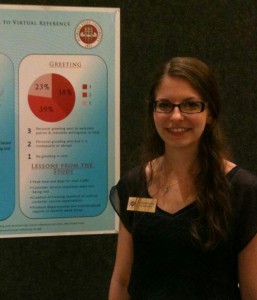 Teaching Chat: Cat Silvers, Florida State University

Cat did a very thorough job of helping a student learn how to use Google Scholar's search engine to search both the home library's databases and other sources. She explained to the student how citations can be sent to RefWorks also. Good job of teaching a student how to navigate and use Google Scholar effectively.
The three winning transcripts can be read at: http://info.askalibrarian.org/toolbox/december-2012-exemplary-chat-transcripts/
Each month we receive numerous nominations for fantastic reference. Here are the other nominees.
Brief Chat:
Susan S, Hodges University
Sila, FSU Libraries
Sarah C, Nova
Merilyn, USF
Caroline, NCF
Detailed Chat:
Susan S, Hodges University
Lynn M, Citrus County
Carlos F, Miami Dade College
Morgan R., Broward County
Melissa K., Suwanee River
Tim B, Edison State
Teaching Chat:
Robert S, Goldstein FSU
Amanda S, Everglades University
Meredith R, Goldstein FSU
Lauri R, FAU
Kellie S, Keiser University
Kimberly, FGCU
Morgan S, FL State College
Elena S, Nova
Nominate: Show your statewide colleagues that you value the customer service they provide to your patrons and students with a nomination. You can nominate yourself or your co-workers sessions in the Ask a Librarian Toolbox at: http://info.askalibrarian.org/toolbox/exemplaryreference/nominatetranscript/ or when closing a live chat session.
THANK YOU!
A huge thanks to everyone for all their hard work on Ask a Librarian – without each of you, Ask a Librarian would not be a success.