The Quality Assurance Workgroup is happy to award the following transcripts for the January 2013 Exemplary Reference Awards. Transcripts were awarded in three categories: Best Brief Chat, Best Detailed Chat, and Best Teaching Chat.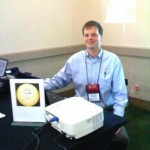 Brief Exemplary Chat: Zach English, Everglades University

Zach fielded a copyright question concerning use of articles under the Fair Use Doctrine. He sent the patron to an excellent website resource (Copyright Clearance) for the patron to find more specific information on the topic.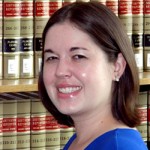 Detailed Exemplary Chat: Diana Matthews, Santa Fe College

Diana clarifies Nicole's topic and then finds some articles for her. Then, she guides Nicole through database usage and gives her some great tips so she can continue her research on her own. Good Reference interview!
Teaching Chat: Ingrid Purrenhage, Pasco-Hernando Community College

Ingrid helped a student unravel a complex assignment by patiently breaking it down into parts. Ingrid then helped lead the student to quality resources to answer the questions posed in the assignment.  Ingrid worked well with an unsure student and made certain the patron would get the transcript to refer to in the future after the teaching session.
The three winning transcripts can be read at: http://info.askalibrarian.org/toolbox/january-2013-exemplary-reference-awards-transcripts/
Each month we receive numerous nominations for fantastic reference. Here are the other nominees.
Brief Chat:
Ingrid Pasco, Hernando CC
Lauri R, FAU
Kaya vB, USF St. Petersburg
Peter, St Johns County
Susan S, Hodges University
Allison D, FAU
Abby S, FSU Libraries
Mindy B, FSU Libraries
Sila L, FSU Libraries
Sonja P, FSU Libraries
Alexandra P, Tampa Hillsborough
Lindsey W, Florida Keys CC
Connie H, Lee County
Detailed Chat:
Sara G, Everglades University
Sila L, FSU Libraries
Greg S, NOVA
Debra B, Keiser U
Sandra, Tampa Hillsborough Public Library
Zach E, Everglades University
Bronwyn, Ask a Librarian staff
Teaching Chat:
Lauri R, FAU
Deb, USF St. Petersburg
Mindy B, FSU Libraries
Renee, AAL
Ven, UCF
Tom C, UF
Nominate: Show your statewide colleagues that you value the customer service they provide to your patrons and students with a nomination. You can nominate yourself or your co-workers sessions in the Ask a Librarian Toolbox at: http://info.askalibrarian.org/toolbox/exemplaryreference/nominatetranscript/ or when closing a live chat session.
THANK YOU!
A huge thanks to everyone for all their hard work on Ask a Librarian – without each of you, Ask a Librarian would not be a success.