The Quality Assurance Workgroup is happy to award the following transcripts for the May 2013 Exemplary Reference Awards. Transcripts were awarded in three categories: Best Brief Chat, Best Detailed Chat, and Best Teaching Chat.
Exemplary Brief Chat: Jan Swanbeck, University of Florida
Jan quickly showed a public library patron how to request a book from another branch. Patron was pleased and said "how easy was that? awesome!"
Exemplary Detailed Chat: Jenny Castillo, Bay County Public Library 
Jenny  acted as a sounding board for a patron who was writing a young adult book that might be used within a school system. Jenny gave the patron useful advice and was able to call on her own knowledge of a similarly focused fiction book for young adults to help guide the patron.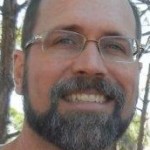 Exemplary Teaching Chat: Rob Krull, Palm Beach State College 
Rob K. directed a student to a specialized database (CINAHL) and others to search for resources on a nursing topic. He also sent the student a link that explained writing an annotated bibliography, which was new to the patron. In addition, Rob K. helped clarify what information can be given in the annotations. An excellent productive teaching session!
The three winning transcripts can be read at: http://info.askalibrarian.org/toolbox/may-2013-exemplary-reference-awards-transcripts/

Each month we receive numerous nominations for fantastic reference. Here are the other nominees.
Brief Chat:
Hadi S, Palm Beach State
Alyse E, FAU
Allison D, FAU
Jessica B, FSU Libraries
Sonja P, FSU Libraries
Abby S, FSU Libraries
Susan S, Hodges University
Amy-Jane M, Lee County
Carlos F, Miami Dade College
Royce B, St Johns River State College
Kaya vB, USF St. Petersburg
Cathy Burnsed, Leon County Public Library
Tomiko K, Alachua County
Cherilyn T, Winter Park Public Library
Nancy S, University of Tampa
Detailed Chat:
Charlyn H, Citrus County
Jonathan D, Maitland Library
Alyse E, FAU
Allison D, FAU
Jessica B, FSU Libraries
Susan S, Hodges University
Joshua F, Orange County Library System
Royce B, St Johns River State College
Marni, North West Florida State College
Kira S, Ask a Librarian Staff
Teaching Chat:
Alyse E, FAU
Diana M, Santa Fe College
Sarah R, Goldstein FSU
Christa F, USF
Tom C, UF
Debora S, Palm Beach Atlantic Univ
Nominate: Show your statewide colleagues that you value the customer service they provide to your patrons and students with a nomination. You can nominate yourself or your co-workers sessions in the Ask a Librarian Toolbox at: http://info.askalibrarian.org/toolbox/exemplaryreference/nominatetranscript/ or when closing a live chat session.
THANK YOU!
A huge thanks to everyone for all their hard work on Ask a Librarian – without each of you, Ask a Librarian would not be a success.