The Quality Assurance Workgroup is happy to award the following transcripts for the August 2013 Exemplary Reference Awards. Transcripts were awarded in three categories: Best Brief Chat, Best Detailed Chat, and Best Teaching Chat.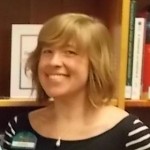 Brief Exemplary Reference Award: Angela Falsey, St. Petersburg Public Library
Angela was able to walk a customer through an issue with MLA formatting. The customer responded with "You are the best". Angela did a great job quickly and effectively answering the question!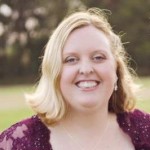 Detailed Exemplary Reference Award: Carolyn Wallace, Alachua County Library System
Carolyn walked a customer through running a custom search for business type in Ref USA to look for a business. The customer was appreciative of the help Carolyn extended. Way to go Carolyn!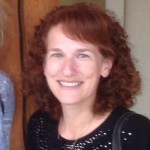 Teaching Exemplary Reference Award: Kira Smith, AAL Intern
Kira deftly instructed this patron on the arcane usage of boolean operators and suggested relevant databases for their search! Patron commented that she was very helpful!
The three winning transcripts can be read at: https://info.askalibrarian.org/toolbox/august-2013-exemplary-reference-transcripts/

Each month we receive numerous nominations for fantastic reference. Here are the other nominees.
Brief Chat:
Carolyn W, Alachua County
Kathy Babcock, Lee County
Kira S, Ask A Librarian Staff
Laura D, Tampa Hillsborough
Lisa, Keiser University
Marie, Art Institute of Tampa
Bronwyn M, AAL Intern
Jaime G, AAL Intern
Shaundra L, Florida State University Libraries
Sonja P, Florida State University Libraries
Detailed Chat:
Deb, USF St. Pete
Warren, Orange County Library
Kathy B, Lee County
Marie D, Seminole County Library System
Susan S, Hodges University
Jaime G, AAL Intern
Carolyn W, Mandel Public Library of West Palm Beach
Jaime G, St Petersburg College
Abby S, Florida State University Libraries
Sonja P, Florida State University Libraries
Teaching Chat:
Diana, Ask a Librarian Staff
Allison G, NOVA
Deb, USF St. Pete
Marni, NW FL State College
Debora S, Palm Beach Atlantic
Susan S, Hodges
Kathleen H, Jacksonville Public Library
Nominate: Show your statewide colleagues that you value the customer service they provide to your patrons and students with a nomination. You can nominate yourself or your co-workers sessions in the Ask a Librarian Toolbox at: https://info.askalibrarian.org/toolbox/exemplaryreference/nominatetranscript/ or when closing a live chat session.
THANK YOU!
A huge thanks to everyone for all their hard work on Ask a Librarian – without each of you, Ask a Librarian would not be a success.